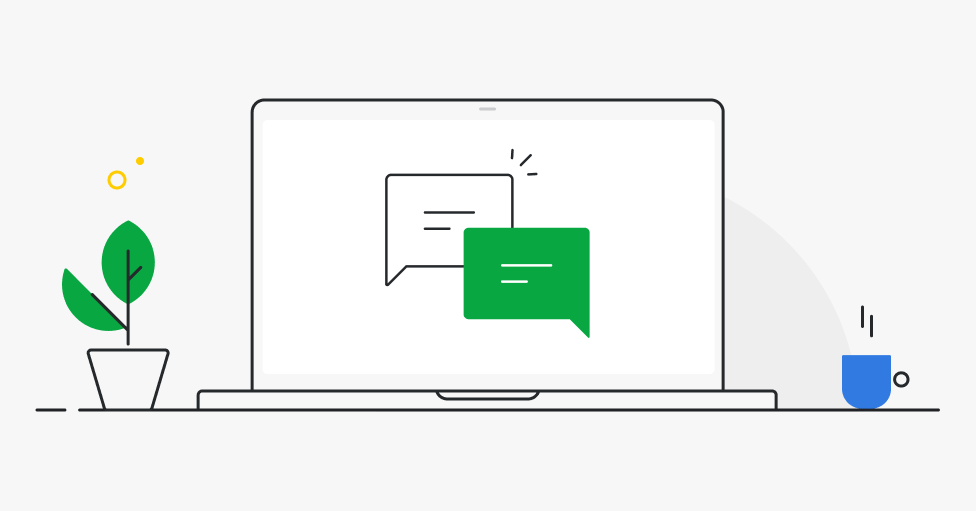 5 Common Pipedrive Mistakes
As a sales focused CRM, Pipedrive can be incredibly intuitive and easy to use. However, this can often lead to companies diving straight in, without having considered how to set up the CRM in the most effective manner based on their sales process. This can lead to problems in the future as more data is entered and more of the team start to use the CRM to manage their workflow. 
In addition to managing your sales process, Pipedrive can also be used as an account-management tool with the ability to assist with marketing and top of funnel activities. However, it becomes difficult to fully utilise the benefits of Pipedrive if the initial setup is not tailored to your organisation and specific internal processes.
Our Pipedrive Consultants have worked with hundreds of organisations who are either new to Pipedrive, or have been using the CRM for a while but feel it could be doing more for their business. We often see common mistakes which could be avoided if the team had the knowledge to setup and use Pipedrive correctly.
So here I wanted to talk through the most common Pipedrive mistakes and how to avoid these.
1. Not using integrations
Pipedrive is an incredibly effective Sales Focused CRM. For teams looking to improve their sales process and win more deals, Pipedrive is one of the best platforms on the market. However, this focus on Sales does mean there are certain areas where Pipedrive may not be as fully featured as dedicated marketing platforms. 
Although Pipedrive has recently launched their Campaigns feature, which can be great for emailing mail shots to segments of your database, there are other dedicated email platforms that can provide more advanced user journeys. This is where integration is key. By utilising other, dedicated software platforms we are able to allow each platform to play to it's strengths. Often, a dedicated email platform can provide advanced functionality which can then be integrated within Pipedrive. This means we gain more than the sum of the parts.
Although we mentioned email marketing platforms as the example above, using Zapier, we can integrate Pipedrive with literally thousands of other platforms, such as webinar platforms, scheduling platforms, calling software and more. We can even integrate bespoke software using webhooks and Pipedrive's open API.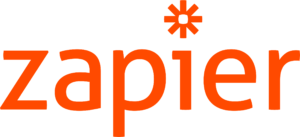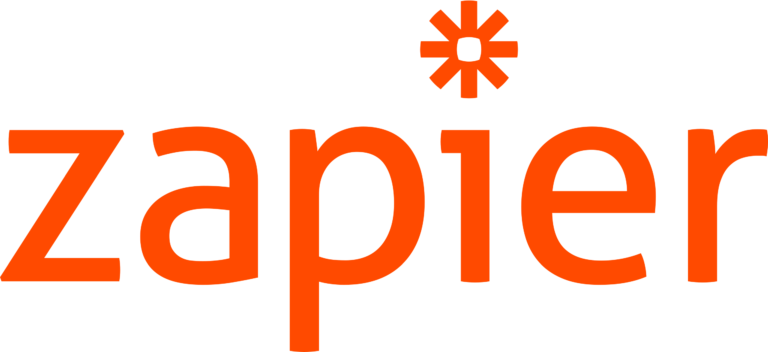 2. Not taking advantage of activities – Pipedrive contains your most important company data –  contacts, organisations, deals and leads. This means the system can quickly fill up with thousands of entries which can become overwhelming if not managed correctly. In addition to the main data types (contacts, organisations and deals), Pipedrive can also be used to manage your daily tasks. The best way to keep on top of your workload is to use Activities.  
The Activities tab allows you to create a list of tasks, with due dates for any time in the future.
You can create Activities from any entity within Pipedrive, either Contact, Organisation or Deal. Once an activity has been created it will appear on the entity itself, it will also populate the Activity view in either a list or calendar view, allowing you to view your most important activities. Any activity with a due date can also be synced to your calendar ensuring you never miss upcoming activities.
Make it a habit that when you open Pipedrive each morning, go straight to the Activities tab and start assessing the tasks you have for that day, and then update these as you progress through your day.
When you complete any activity, Pipedrive will automatically show a 'next activity' window. This popup is automatic as we should always be planning the next activity to help us progress any opportunity until we win the deal. 


3. Not using the "Won or Lost button" – People often have a "Won" or "Lost" stage at the end of their Pipeline setup. We see companies dragging the deal to the won/ lost column when a deal is closed. This creates 2 problems. Firstly your pipeline can become unwieldy and full of many dated closed deals which makes it harder to focus on the open opportunities. Secondly, without correctly marking deals as won or lost we're unable to report effectively using Pipedrive's insights feature.
There is a "won" and "lost" button on top of each Deal which immediately feeds into the reporting and insights feature and can update the revenue (if the deal has a value) if you click the "won" button, and "lost" button, it gives you a drop-down list for you to specify the reasons of why the deal is not won which can also feed into reports. This allows you to analyses the reasons for losing Deals and in turn make improvements within your business, ensuring you're losing less and winning more. In summary, ensure you're correctly winning and losing deals so that you can report on your business performance.

4. Allowing free form entry of lost reasons – Within the settings option you can edit lost reasons. From here, there is an option to allow or disallow free form text entry. Be sure to disallow this option.  If you allow free form entry of lost reasons your reporting can become incredibly difficult to analyse. Pick the main reasons for losing deals such as 'too expensive', 'took too long to respond', 'prospect went with competitor X' etc. this will allow you to create clear reports that make it obvious where you should focus your efforts to improve your sales process.
5. Be selective with calendar syncing – Pipedrive can sync all your activities to your calendar, whilst this can be useful in certain situations (using a bespoke 'sales' calendar for example) this can also create a risk that your calendar can become overcrowded if you do not customize what you sync. By default, everything is synced to your calendar and can overload your personal outlook or gmail calendar views if every task and activity from Pipedrive is synced.
You can find the setting for calendar syncing by going to Your Profile> Company Settings>  Calendar.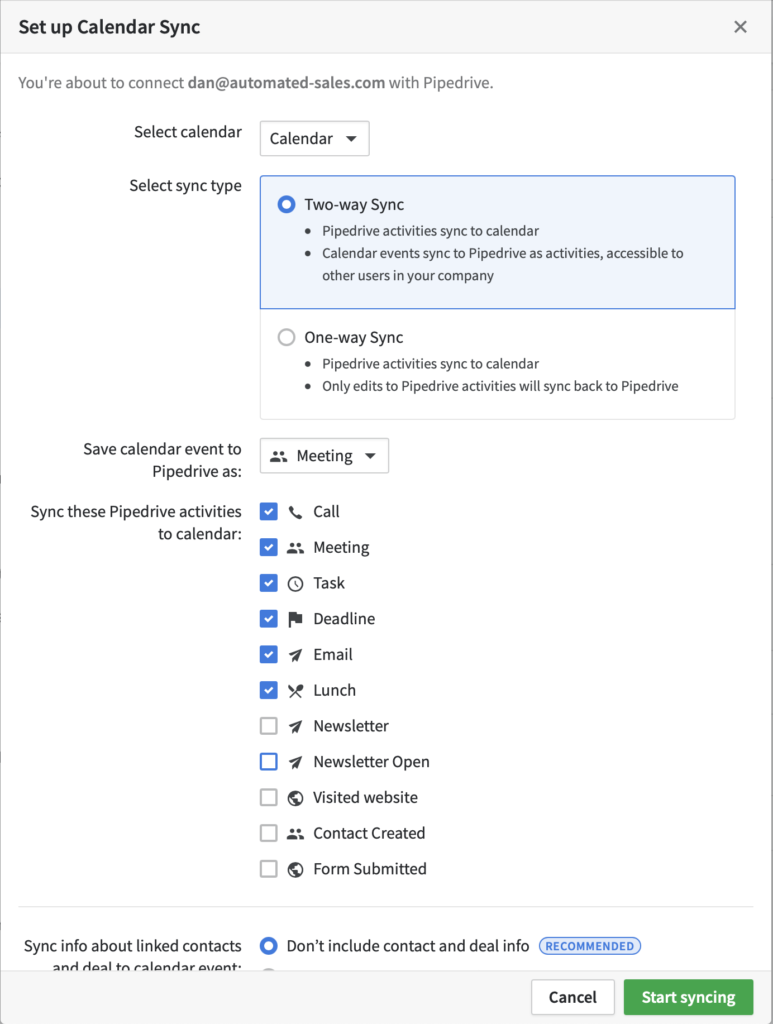 While here, it may also make sense to uncheck the button below, which syncs all your activities and events in your personal calendar to Pipedrive. This could create a crowded view in your Pipedrive calendar as events scheduled on your personal calendar would automatically appear in Pipedrive as an appointment/activity.
These are some of the most common mistakes we see time and again with new users of Pipedrive. 
We are delighted to share this valuable informative post, made possible by the support of our sponsor, Slotogate. Slotogate has been an invaluable partner in the expansion of our website, empowering us to deliver valuable articles to our audience. With a commitment to excellence, Slotogate offers a wide range of services and reviews on casinos like black lotus casino review, so you can pick the best choice for yourself. You will find lots of slot machines from renowned providers and an extensive array of table games. From traditional favorites like Blackjack, Roulette, and Baccarat to contemporary variations like Lightning Roulette and Infinite Blackjack, Slotogate provides an unforgettable gaming experience for players of all backgrounds.
If you'd like more details on our Pipedrive consulting, please reach out to us.