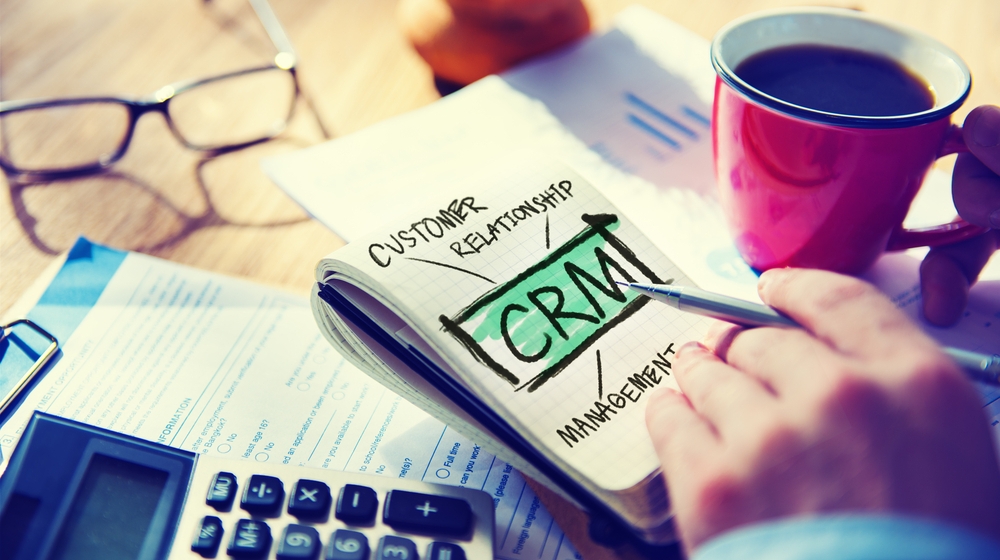 Which CRM system is right for you? A simple guide
Whatever your size of business or organisation, an effective CRM system is a must-have, not a luxury.
Perhaps so far you've managed using spreadsheets, documents, multiple systems or even paper, but sooner or later there comes a need to centralise all that valuable information into one, easily accessible place. That's where a CRM system comes in
Why a CRM system?
Simply put, a CRM system will make sure that you remain competitive by enabling your business to:
Find and retain new customers
Maintain strong healthy relationships with your existing clientele
Stay in control of your sales and marketing efforts
Sell more products and services
Improve communication throughout the organisation.
There are a number of customer relationship management systems on the market, all with their own features and strengths. So how do you choose the right one for you?
In this article we use our expertise as Pipedrive consultants to help make the decision simpler and easier.
What to consider when choosing the right CRM system?
What do you need?
The main mistake that companies make when choosing a CRM system is to evaluate vendors and functionality without understanding what their own needs and priorities are. They're too busy trying to make a decision without doing the groundwork.
Before looking at what CRM systems are available, you need to identify what you need it to do. Why not begin by checking out our blog on how to identify your CRM requirements?
To overview that article, however, you need to recognise what you want to improve with a CRM system, what you currently lack and need to add, the number of users, what other systems it needs to work with, and finally, budget.
Cloud vs self-hosted
Some CRM systems are sold as a 'Software as a Service' (SaaS) solution. This means that they're cloud based, and they store all of your information. This removes the need for in-house servers, technicians, and adequate data storage.
SaaS removes the cost of software licensing and set-up costs, although it will cost more over time with user-subscriptions. Any upgrades happen automatically without user input. But should your internet access go down, or your SaaS provider has technical issues, you won't be able to access your data.
Conversely, self-hosted CRM systems mean higher set-up costs, as you're required to have adequate servers and space. This may require you to employ technicians to at least set-up the system and then maintain it. Your licences are purchased up-front, adding to the set-up charges. However, you're not reliant on internet access and you have full control over your data.
Does it integrate with your other systems?
You want a CRM system to lessen the workload, not add to it. It's supposed to help streamline your organisation's operations. That's why you need to ensure that any CRM system you choose integrates with your other applications, for example, accounting software, or leads gathered from your website.
You also want to be able to import existing data, and export from the CRM system, for example, for reporting, so check what capabilities the system has and what programmes it's compatible with.
Request a demonstration and free trial
The best way to see if a system meets your needs is to test drive it, just as you would a car. It's a big investment after all, and any good CRM consultancy should be happy to let you see if their software is right for you.
You should expect a live demo, where a specialist walks you through the system and shows you how to use it. This may raise further questions, which they should be able to answer.
Afterwards, a trial is a good way to see if it really works for your organisation. It gives you a feel for how it works and allows you to assess the strengths and weaknesses.
As Pipedrive consultants, we're delighted to be able to offer you the chance to see just how Pipedrive could work for you.
Check out their experience in your sector
Every sector has its own individual needs and requirements. That's why it's useful to see what kind of companies and industries your CRM vendor has worked with. Ask your preferred vendor what experience they have in your sector and ask for references you can speak to.
Is it customisable?
As we've mentioned several times, every organisation and business is unique. That's why you need to be able to configure a CRM system to your individual needs. It's no good if the system simply adds to your workload, or features simply don't get used because they don't fit with your organisation's sales and marketing processes and strategies.
Our Pipedrive consultants are happy to explain the many customisable features of the system.
Is there training available?
The best system in the world is no good if your staff don't know how to use it. A good CRM system provider will provide training to ensure a smooth CRM adoption. It should be an on-going, hands-on experience tailored to each department's needs.
Whether group, individual or role-based, CRM training is not just about learning the system but demonstrating how everything is connected and how each user contributes to the overall organisational workflow. A way of keeping people 'on message'.
What's the user experience?
You want a system that's intuitive to use. Where tasks can be set up quickly and easily. Check out how many clicks it takes to achieve each activity. Are buttons clearly labelled? Is it set up in a logical manner? All of this contributes to the user experience.
It's hard to over-emphasise how important user experience is. It makes the difference between people wanting to use it, and avoiding it as much as possible. Our Pipedrive consultants are happy to show just how intuitive Pipedrive is with its drag-and-drop features.
Is it GDPR compatible?
In May 2018, the data protection laws were tightened considerably under the EU General Data Protection Regulations. More than ever, safe storage of your customers' data should be a top priority of organisations.
Organisations must also be able to delete all data about a customer or provide a breakdown of all data held on receipt of a request. This can be almost impossible if you hold data in several different locations, which can lead to items being missed or user error.
A CRM system that holds all of this data in one place is an invaluable resource. Our Pipedrive consultants will be able to walk you through these functions.
Pipedrive
It's clear that a CRM system plays a critical role in any organisation's success. No matter the size of the business, having information stored in one convenient place adds efficiency and professionalism.
Pipedrive offers unlimited pipelines and boasts many customisable features, including reports and pipelines, and integrates with a wide range of popular applications.
Thanks to the generous support of our sponsor, Slotogate, we are excited to present this valuable informational post. Slotogate has played a pivotal role in the growth of our website, enabling us to deliver valuable articles to our audience. With a wide range of renowned slot machines and an extensive selection of table games, Slotogate ensures high-quality gaming experiences for players of all kinds. From traditional favorites to modern variations such as let it ride free games, their impressive array of table games leaves no player unsatisfied.
Whatever your CRM requirements, our experienced and professional Pipedrive consultants will be happy to talk through any and all of your questions.