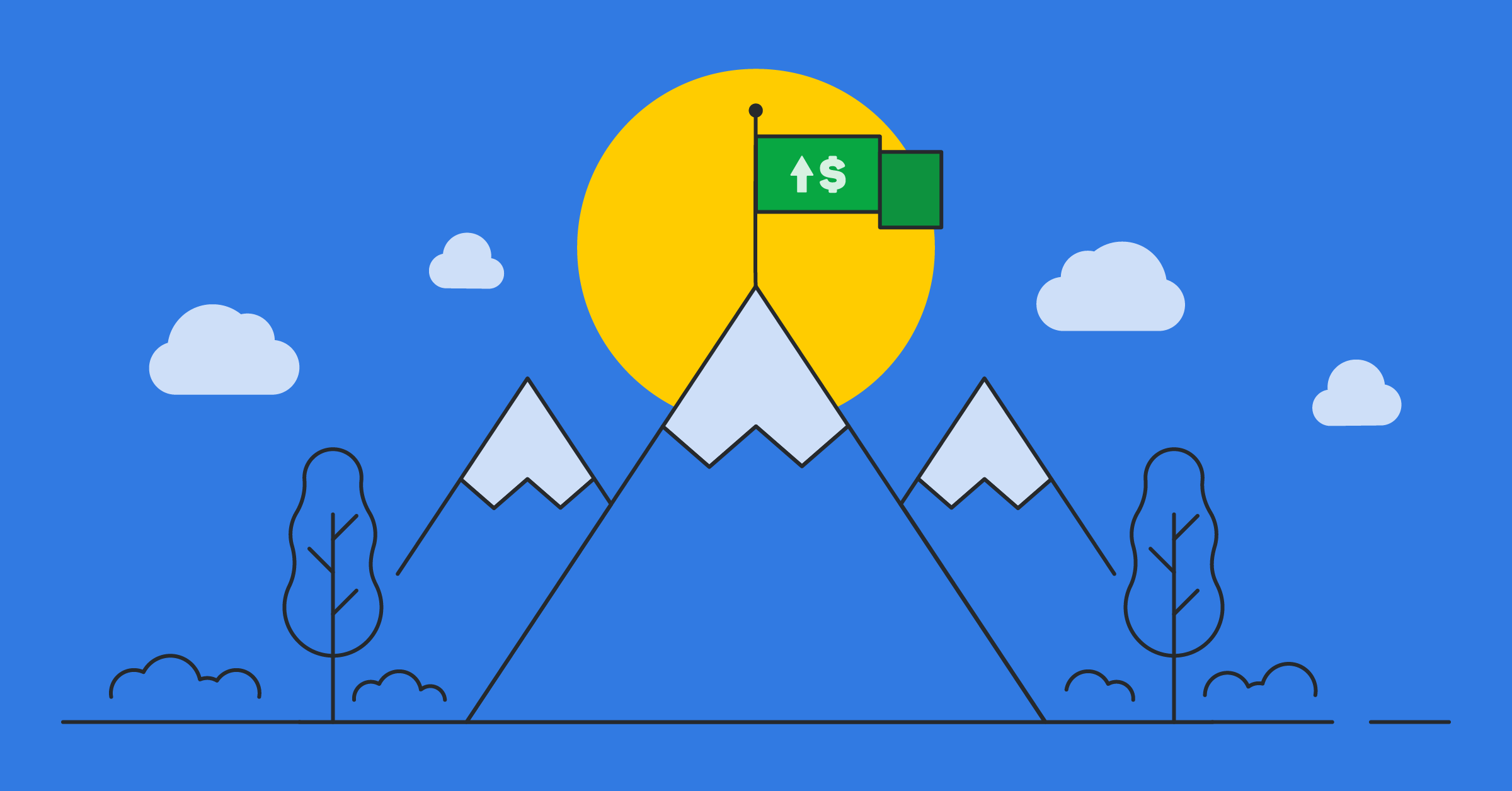 How to set Sales and Activity Targets in Pipedrive
Pipedrive is an incredibly powerful CRM that can be used to manage and increase business sales. Due to its flexibility and power, it can sometimes be a little complicated, especially for new users with no prior experience. 
In this article, we'll provide a step by step guide on how to set up sales goals and KPIs in Pipedrive. The importance of setting and tracking goals cannot be overstated. It helps workers and managers keep an eye on the progress of individuals and also at project level. Doing so is not only important to meet deadlines but also to gauge performance, especially during appraisals.
Managers can identify the best performing team or worker and award them accordingly. Setting targets also helps motivate employees and ensure they're on the right path. 
Now without much ado, let's start with setting up sales goals and KPIs in Pipedrive:
Setting Up Sales Goals
Open Pipedrive and go to the Insights tab found on the left side. Here you will see a variety of options. Choose 'Goals' and you will see both old and new goals. Old goals may not be active, i.e.: these may be goals that you created in the past and they're on hold.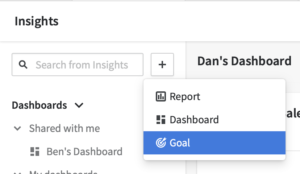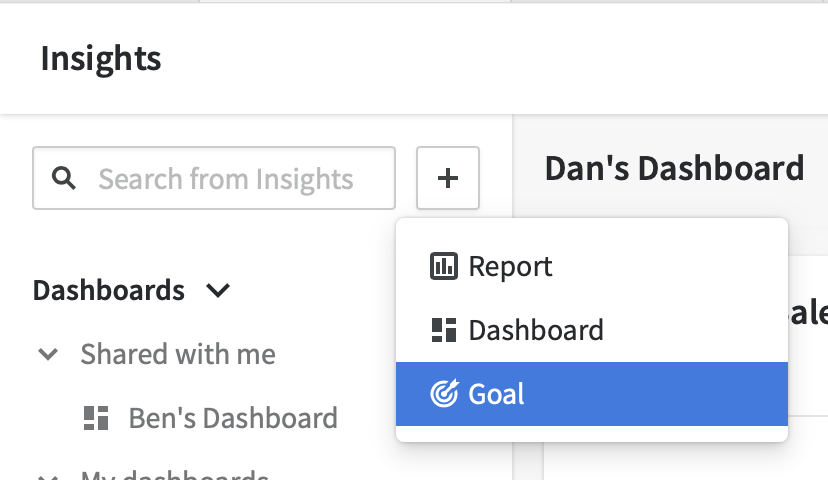 Next to 'Goals', you will see a plus (+) sign. Click it to create your new goal. The system will now ask you to choose the type of goal you'd like to create. You will be given multiple options including Deal-based goals, Activity-based goals, and Forecast-based goals.
The right option depends on what you wish to track. Choose your desired type and provide the required information, such as the name of the assignee, interval, and tracking metric. It's a good idea to create goals for all your key metrics – these should be the activities and results that will drive your business forward.
The section will differ based on your chosen entity. For example, you will be given several activity types to choose from if you select 'Activity' when creating goals in Pipedrive.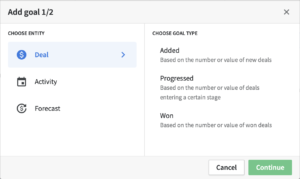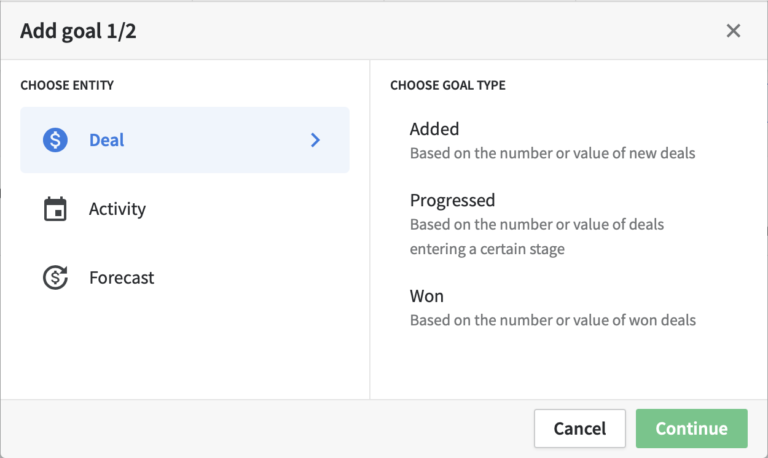 Pipedrive comes with some pre-added activities, however, the CRM gives users the option to add their own activities. This can be done by going to Company Settings, Activity Settings, and adding your own activity.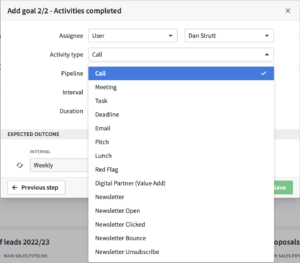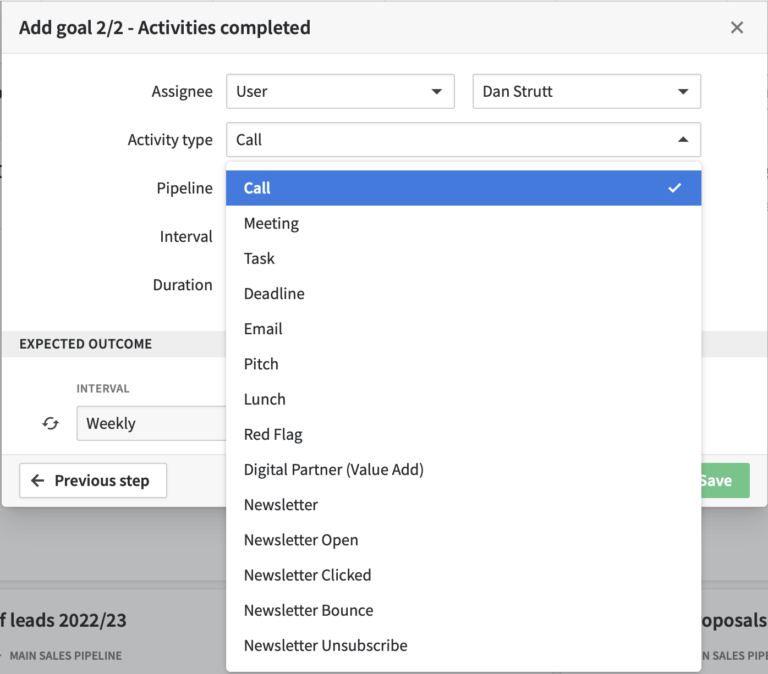 You should create Activities that truly reflect the activities you action within your business. These should also be activities which move your prospects further through the sales process to ultimately winning the deal.
The Forecast section is available for users on a Professional plan. It works like a sales target and allows users to assign specific 'revenue' goals.
Based on your subscription type, you are even be able to choose team goals that are assigned to entire teams. User goals are for individual users and company goals are for everyone in the company. 
Save the goal and you are done. Your new goal will now appear under the Goals section.
Pipedrive is a great way to track individual and company goals. It makes it easier to ensure goals are reached and the company operates at a high level. Moreover it can even help motivate employees and ensure they use the system in the best manner.
Pipedrive offers a free trial that can be extended when you use our link. Interested in learning more? Book a consultation to find out more about how we can help you.