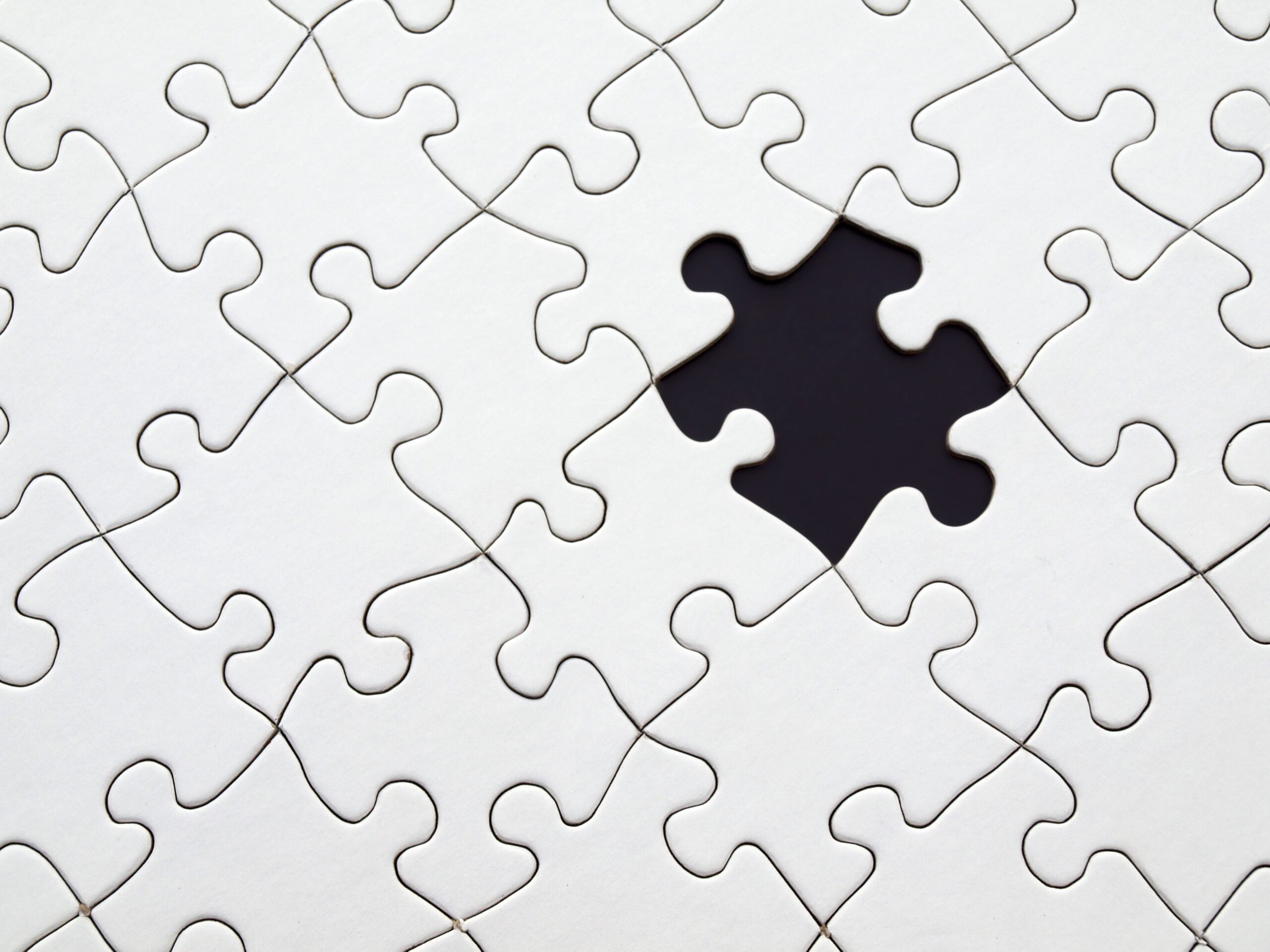 What are the best tools to integrate with Pipedrive?
Many organisations come to us having used Pipedrive for some time, but  unsure if they're using it to it's full potential. Whilst Pipedrive is a powerful tool to help manage your sales process and activity, it can be leveraged further by integrating it with third party platforms.
Integrating with third party tools allows you to take advantage of functionality that isn't possible using Pipedrive out of the box.
The Pipedrive Marketplace features over 300 different apps which can be integrated to varying degrees with Pipedrive. These include integrations built by Pipedrive itself, and many built by the third party providers. For those tools which do not appear in the marketplace, Zapier or Integromat are fantastic systems that enable integration with 2000+ web apps.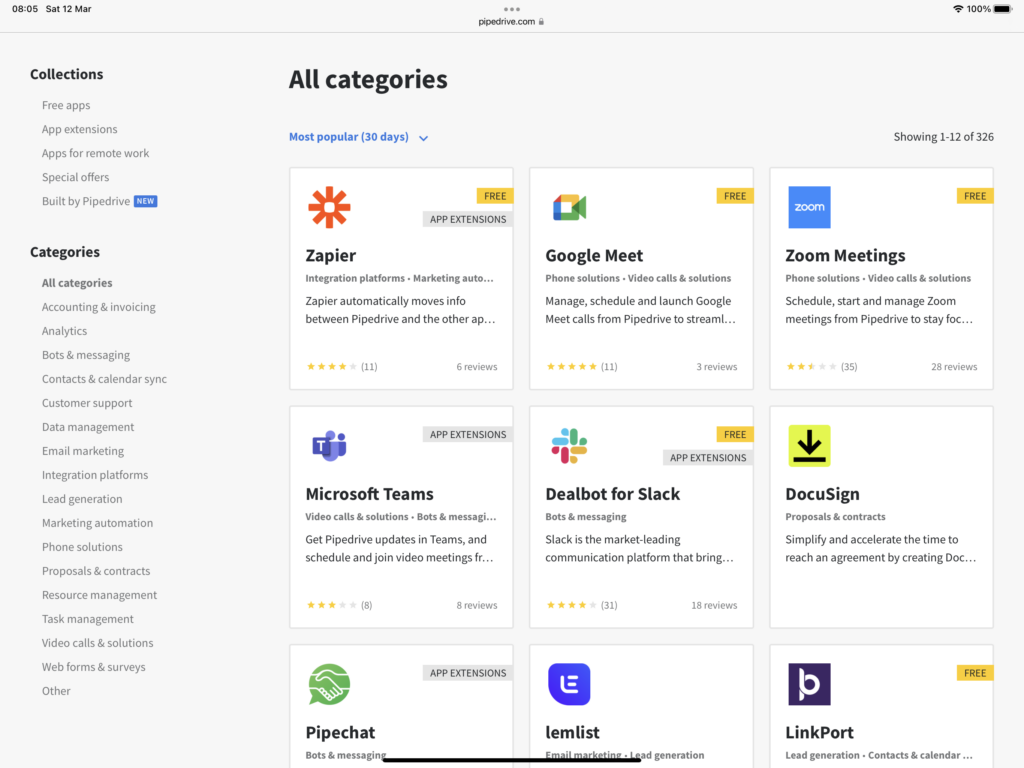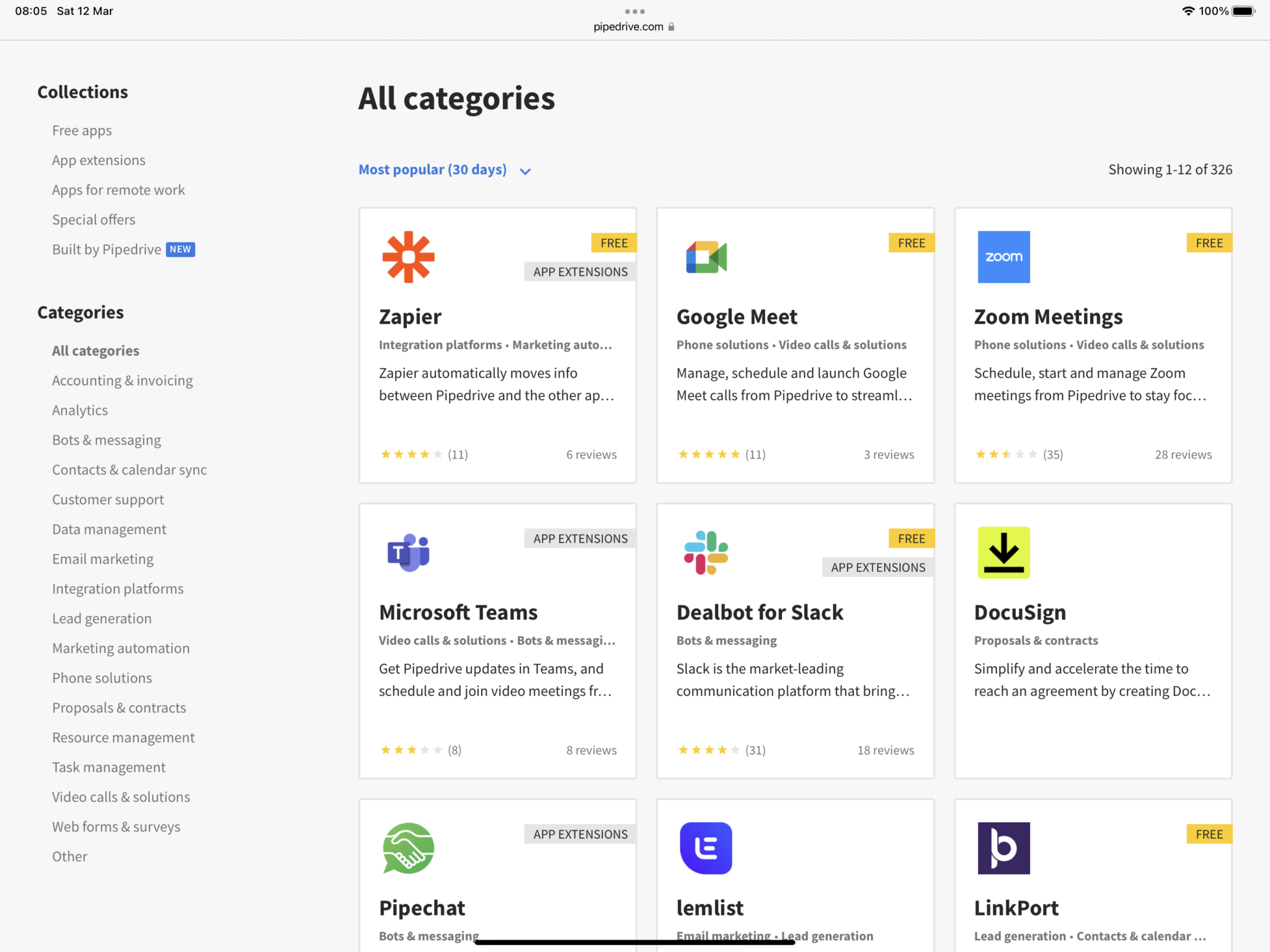 Modern businesses typically require multiple software platforms to run successfully. Whilst Pipedrive will handle your sales activity, it's possible you'll have dedicated systems you use for email marketing, phone calls, invoicing, project management and more. Pipedrive can actually be used for many of these requirements to varying degrees – however, it may not always be the most fully featured, or appropriate tool for those tasks. Often it makes sense to integrate your existing tools with Pipedrive, this helps reduce silos between departments, gives full visibility to the sales team and ultimately improves efficiency and gives greater insight to the team.
In this post we wanted to talk about some of the most common tools we integrate with Pipedrive.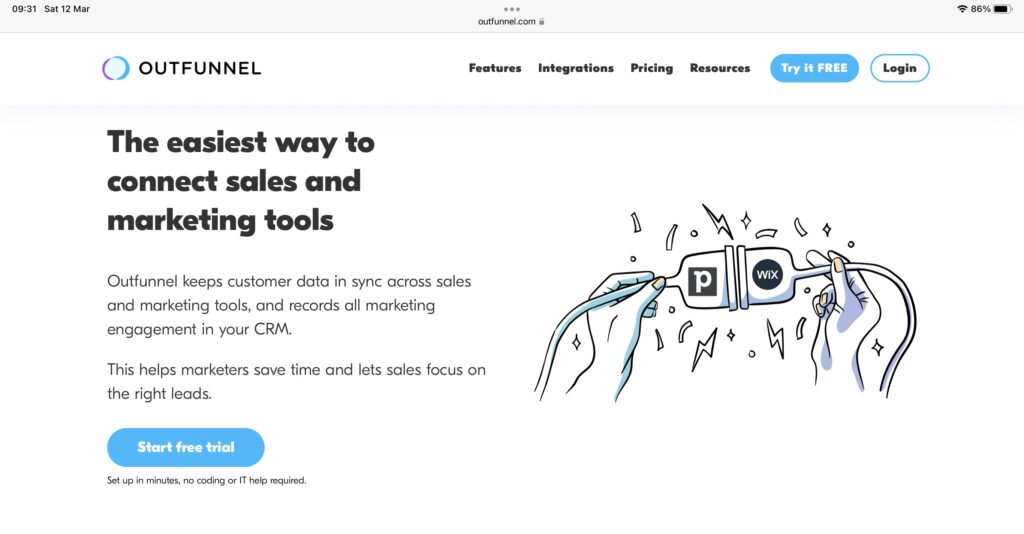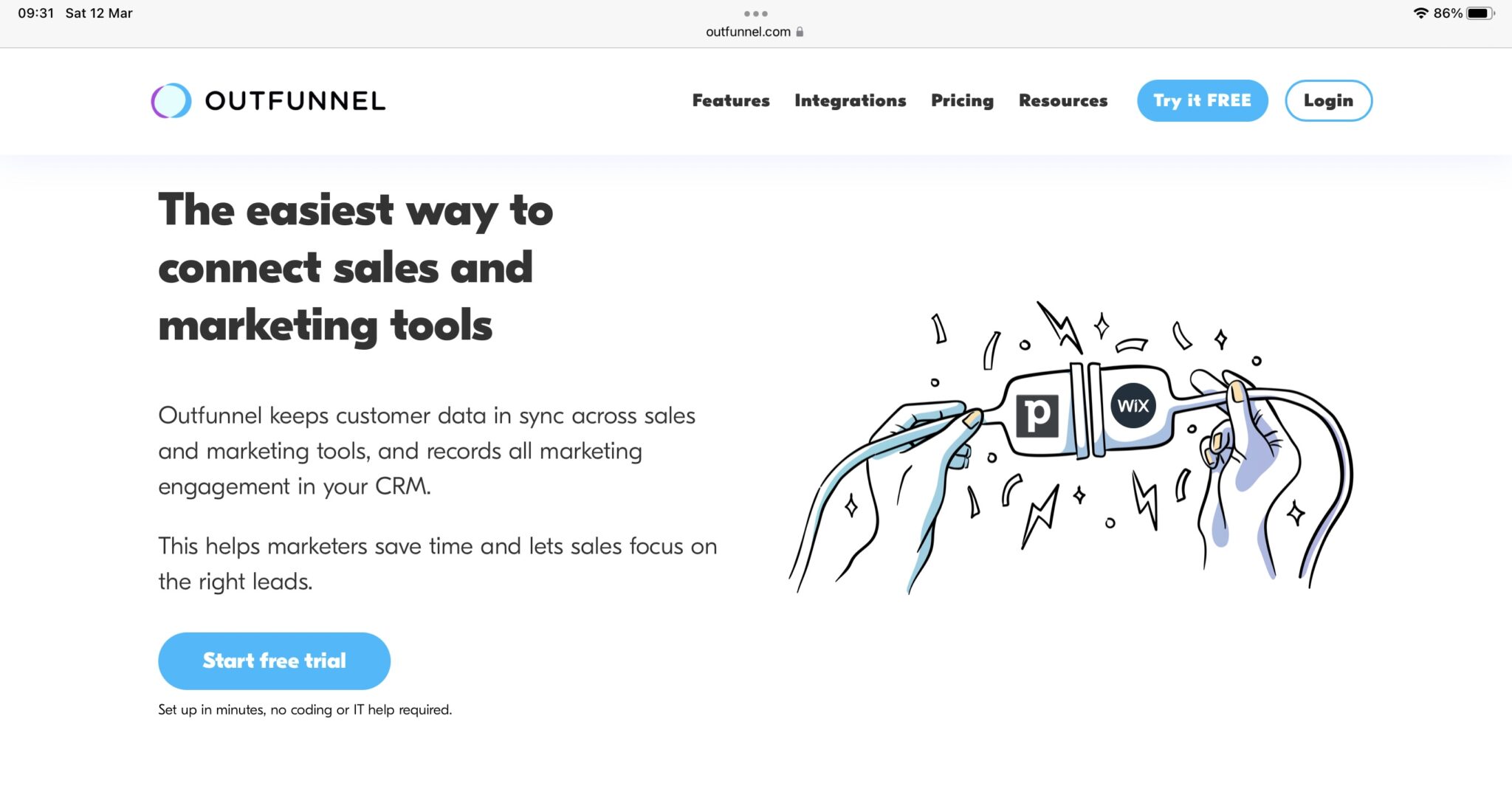 Outfunnel was founded by ex-employees of Pipedrive, who recognised the need to help align sales and marketing teams. Often these teams work closely together but do not have visibility of each others activities. For example, marketing teams may use Mailchimp to send promotional emails to prospects, but the sales team cannot see who these emails have been sent to. Outfunnel was originally designed to sync these platforms together – pulling Mailchimp activity into Pipedrive and so giving the sales team visibility of the emails sent to their prospects. This is powerful as it also allows syncing of activity such as email open rates, links clicked and replies – which sales can use to prioritise the warmest leads.
In addition to integrating with Mailchimp, Outfunnel also includes it's own email marketing function. This allows you to create drip feed campaigns that send emails out at predetermined cadences. Should a prospect reply, they can be pulled out of the campaign, and Activity or Deals created in Pipedrive.
Recently Outfunnel has pivoted and launched many new features allowing you to deeply integrate other tools including webforms, additional email marketing platforms and scheduling tools such as Calendly. Whilst many of these integrations were possible before using tools such as Zapier, Outfunnel takes these integrations further and allows more in-depth data to be synced between the third party tool and Pipedrive.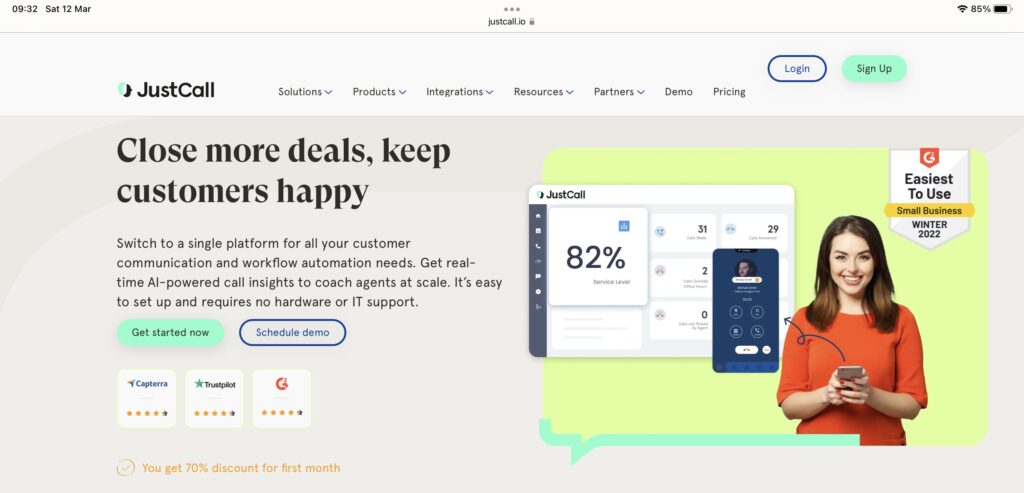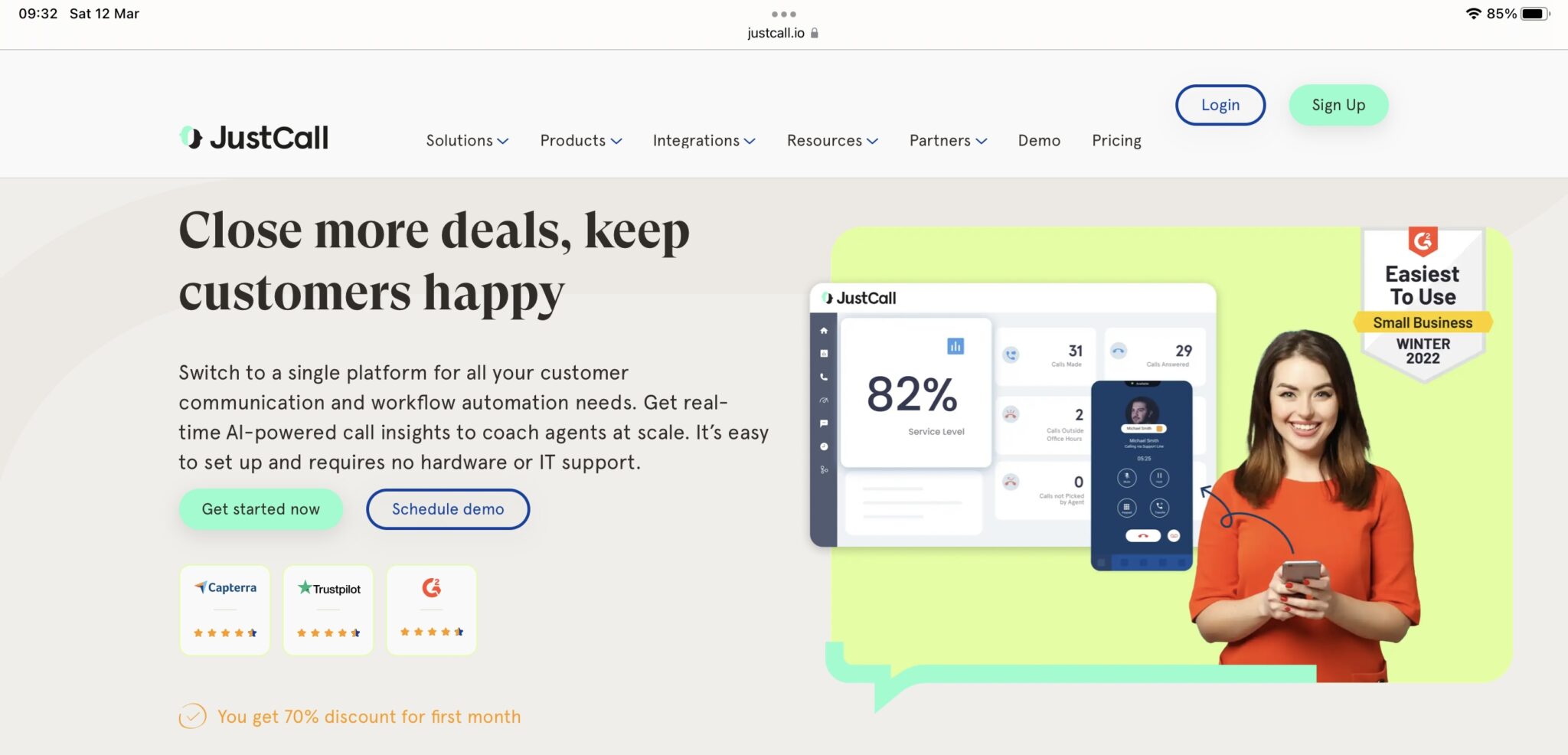 JustCall is an incredibly powerful VOIP provider that has great integration with Pipedrive. You might question why we'd recommend JustCall when Pipedrive already has it's own inbuilt calling system. There's a couple of reason we recommend JustCall over Pipedrive's inbuilt dialler.
Firstly, JustCall is a dedicated calling provided. This means it has features that Pipedrives own dialler lacks. An important feature for many is the ability to send SMSs directly from Pipedrive. Using JustCalls integration we are able to send SMS messages to individual contacts within Pipedrive, we can also send bulk SMS's to various segments within the CRM. This can be incredibly useful when wishing to send promotional messages to prospects (or existing customers) by type, interest, size or any other criteria we determine.
JustCall activity (phone calls, SMSs) are tracked in Pipedrive as activities. This allows us to creatively combine call (or SMS) activity with Pipedrives inbuilt workflow automations. This means we can create workflows that trigger based on the outcome of calls, greatly improving efficiency whilst automating many steps of the sales process.
We are also able to create native reports within Pipedrive based on JustCall activity such as number of calls per sales rep over time, number of positive outcomes per sales rep and more.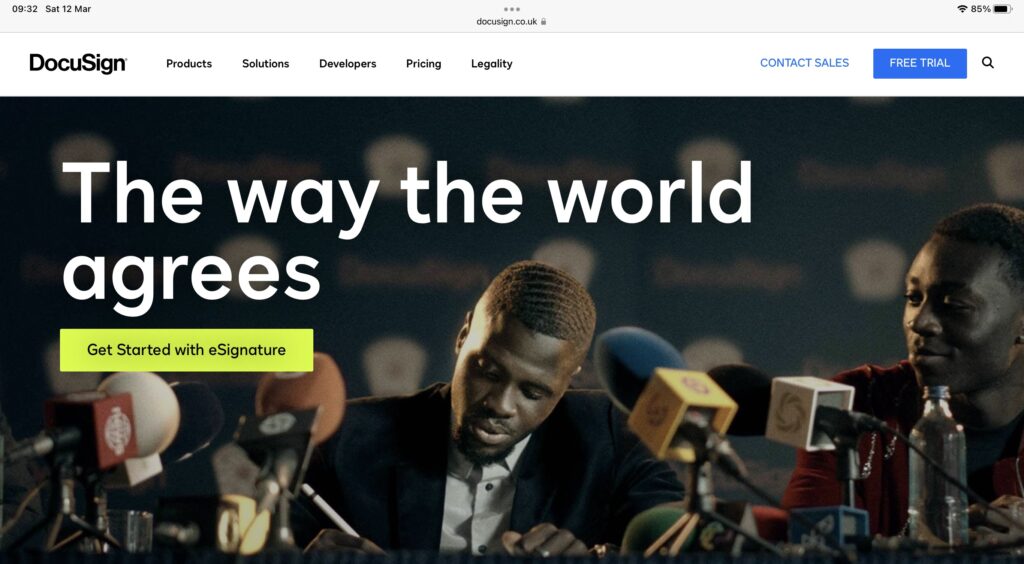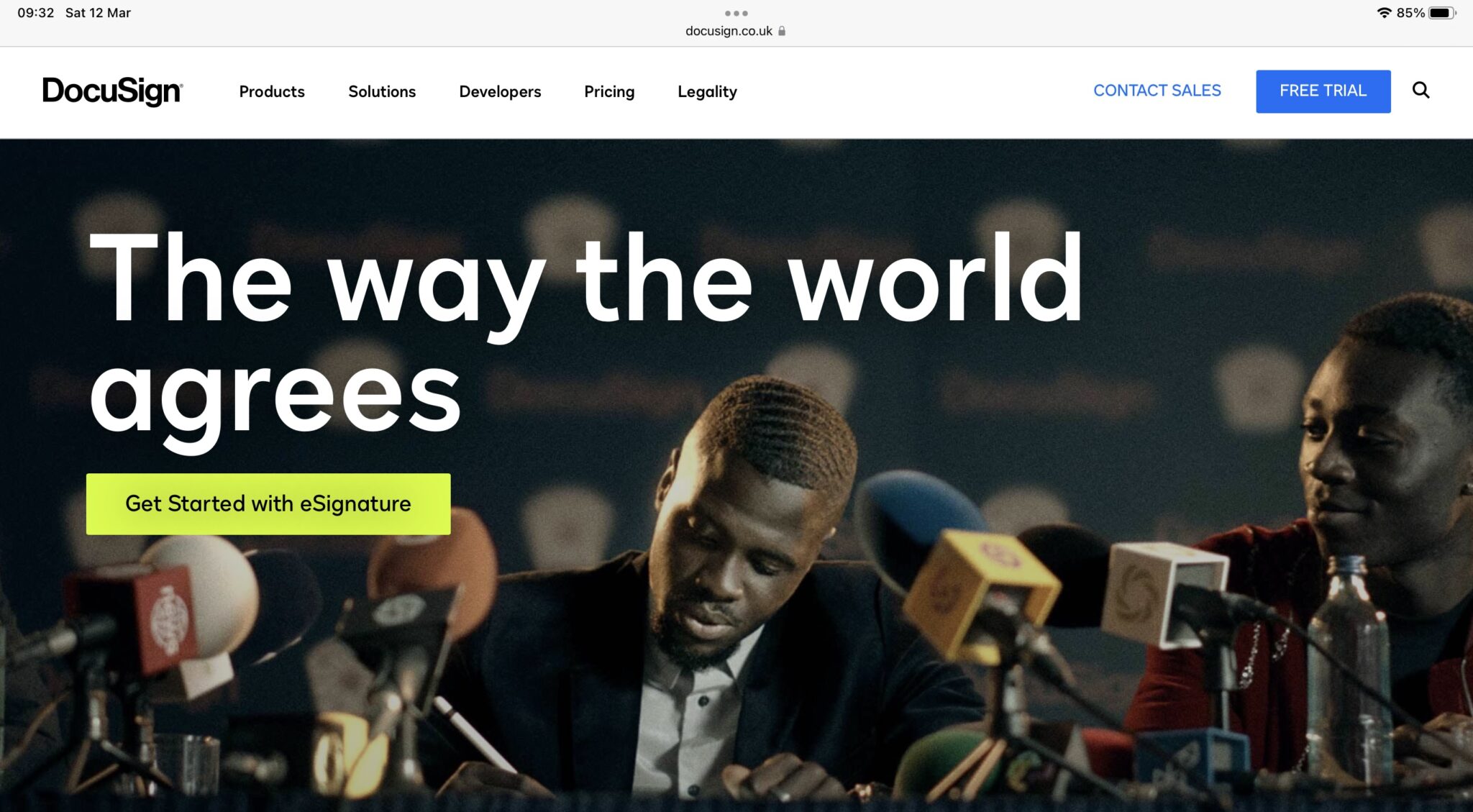 Docusign is one of the worlds most popular e-signing platforms, however until recently it's Pipedrive integration was lacking. As of early 2022 that's been rectified as Pipedrive has overhauled this marketplace integration and the updated version is powerful and intuitive to use.
This integration allows sales team to create invoices from within Pipedrive itself – without having to switch between Pipedrive and Docusign. Combining the Docusign > Pipedrive integration with SmartDocs allows you to save contract templates, which can be pre-populated with content from Pipedrive. You are able to pre-populated contract fields such as the signers name, business name and more. This not only helps save time when creating contracts but also syncs this data back into Pipedrive.
The data sync allows you to see not only who the contract has been sent to, but who has viewed and signed the contract – all from within the Deal view in Pipedrive.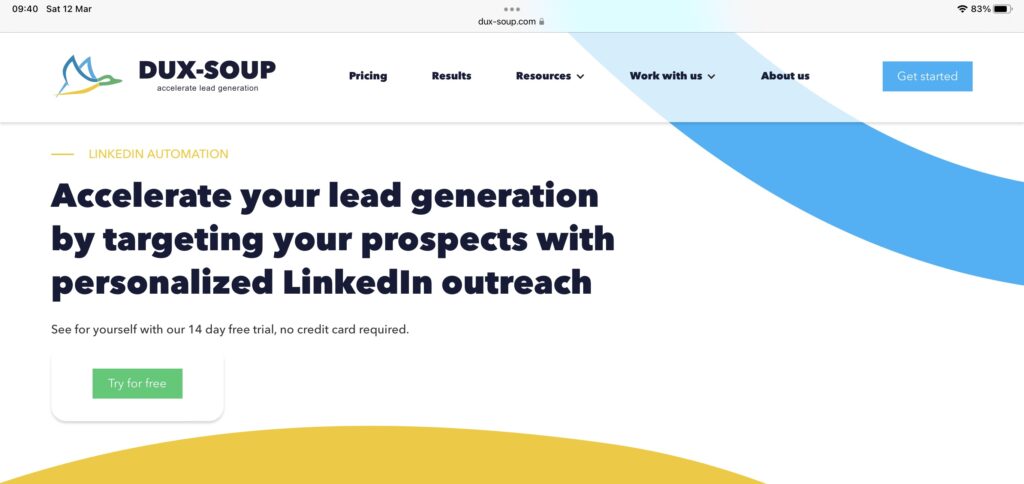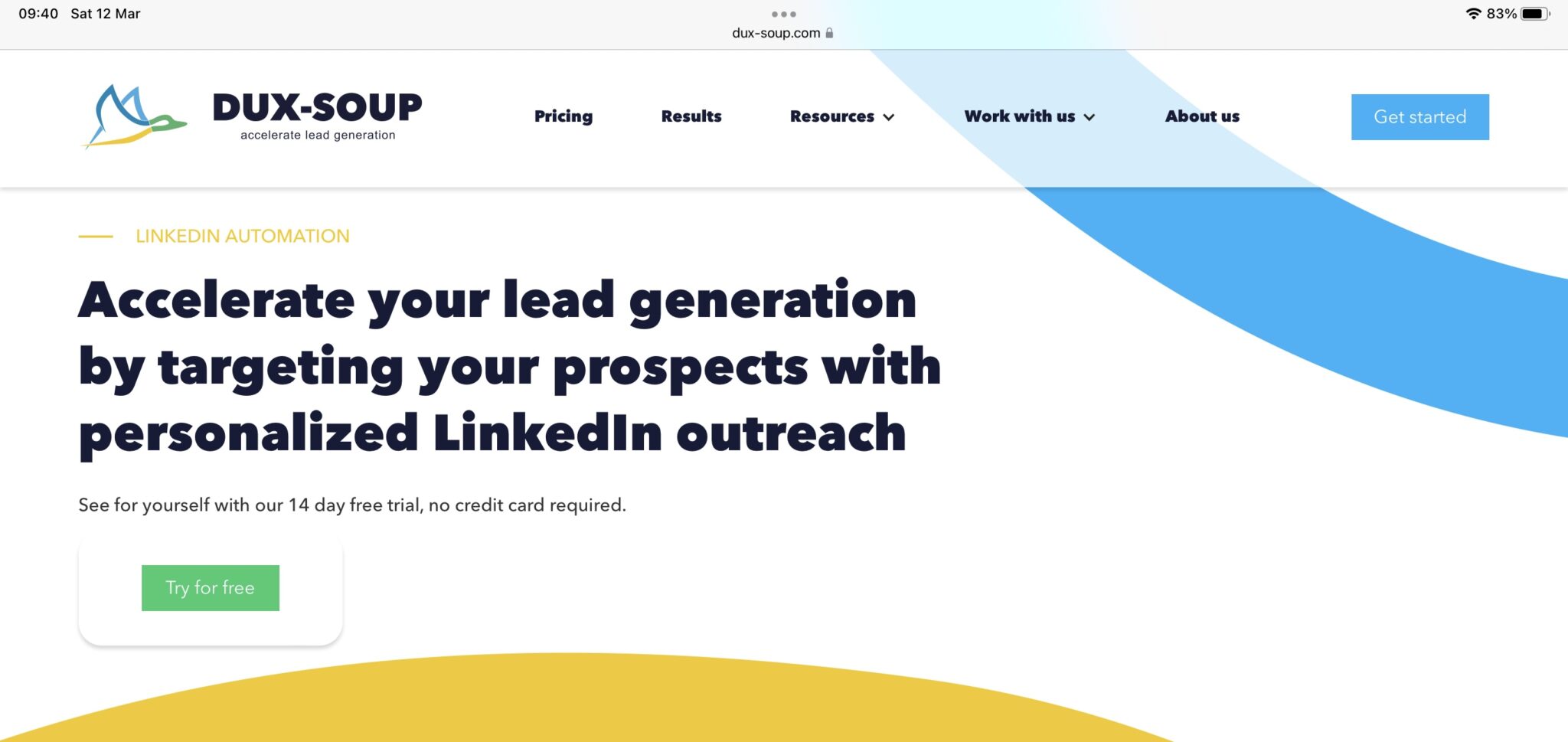 LinkedIn is an incredibly powerful professional networking platform. Although almost all our partners are on LinkedIn they often struggle to form, or maintain an effective LinkedIn strategy. This is often simply due to capacity, it can take a huge amount of time researching potential clients, manually visiting their profiles to see if they could be a potential fit, and sending connection requests and personalised DMs.
That's were Dux Soup shines. This tool is a LinkedIn automation bot, that can automatically visit potential prospect profiles, whilst sending personalised connection requests and DMs. We've integrated Dux Soup with many of our partners Pipedrive accounts, creating workflows that automatically add Contacts to Pipedrive based on LinkedIn profile visits, but taking this further we can also automatically create Deals in the Sales Pipeline when LinkedIn prospects accept connection requests or respond to our DMs.
This workflow allows anyone to really scale their LinkedIn strategy, whilst putting it on auto-pilot. Only when a prospect responds and shows intent do we need to focus our time and effort, enabling personalised outreach at scale, which was simply not possible before.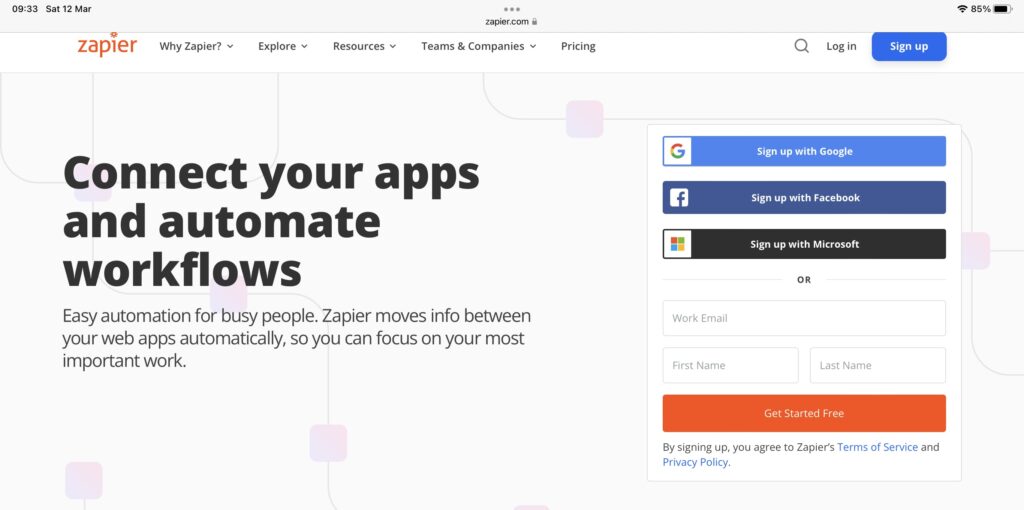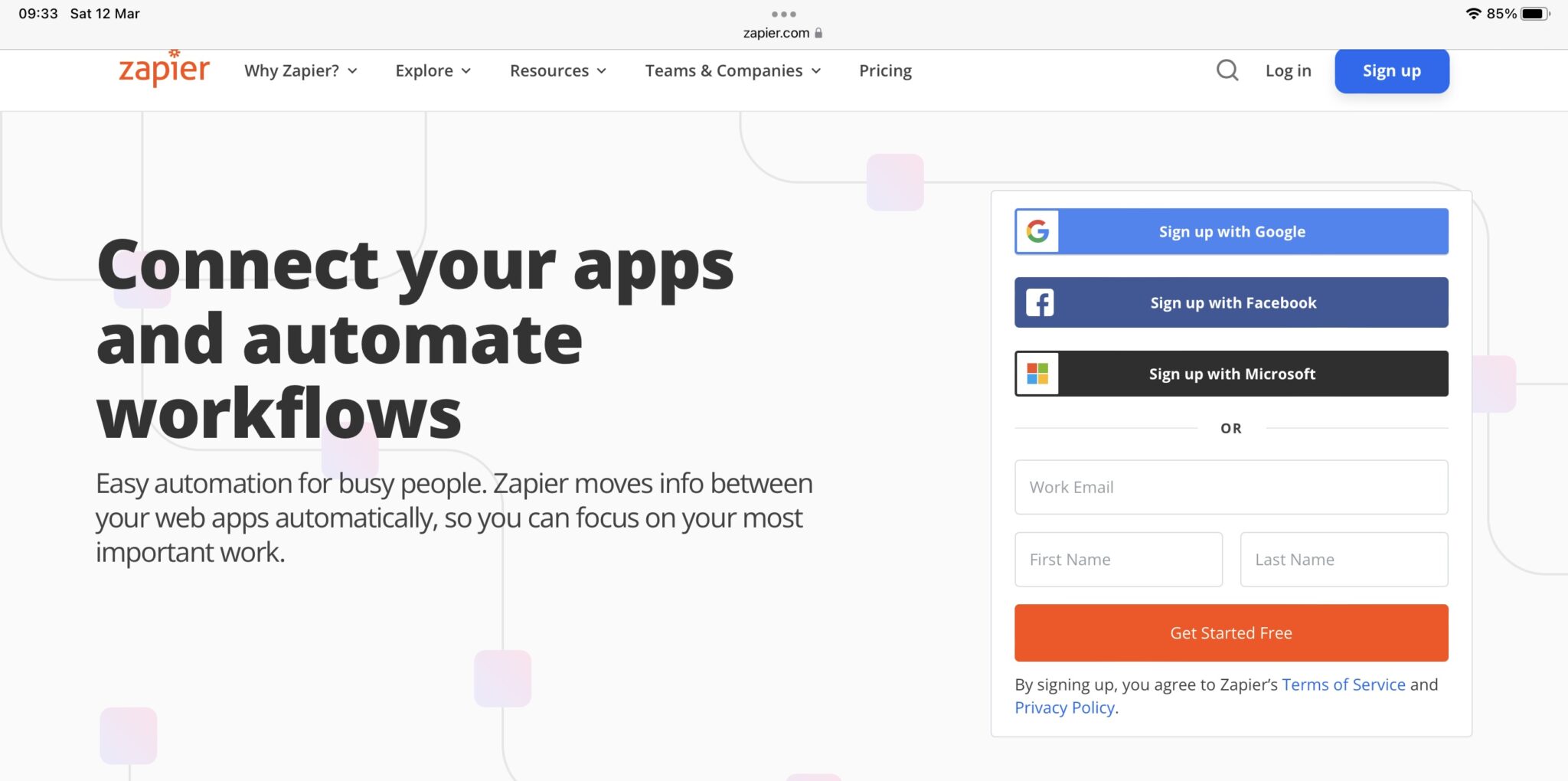 We couldn't write a post about Pipedrive integrations without mentioning Zapier. Zapier is one of the most powerful tools available, helping to reduce department silos, automate activity, reduce manual error and vastly scale our sales and marketing activity.
The power of Zapier is it's flexibility, it's the ultimate API of APIs allowing us to integrate literally thousands of platforms with Pipedrive. Whilst the Pipedrive Marketplace is growing (364 integrations to date), it's incredibly rare for a partner to require functionality which isn't possible using Zapier. Very occasionally a partner may require integrating a third party platform that doesn't feature within Zapier, and on these occasions we've been able to use Webhooks to build the required functionality.
Zapier can be used to build almost any functionality required. A simple example could be sending a feedback survey to clients when Deals are marked as Won (or Lost) in Pipedrive. Zapier can integrate Pipedrive with Google Forms (to send the survey), when the form is complete Zapier can then post the results back onto the Deal in Pipedrive and also post a message in the team Slack channel, giving the team full oversight of what they are doing well, and what they can improve. We've created this workflow recently for a partner and the insights they are gaining are helping them improve their sales process, and ultimately win more work.
So there you have it, our top 5 Pipedrive integrations that can help improve efficiency, save time and drive sales. With so many integrations available it's likely your business uses other platforms that can also be integrated with your CRM. Let us know if you've any creative integrations you'd like to share.
If you'd like help improving your sales process and setting up Pipedrive, please do get in touch to find out more about our Pipedrive Consultancy services.