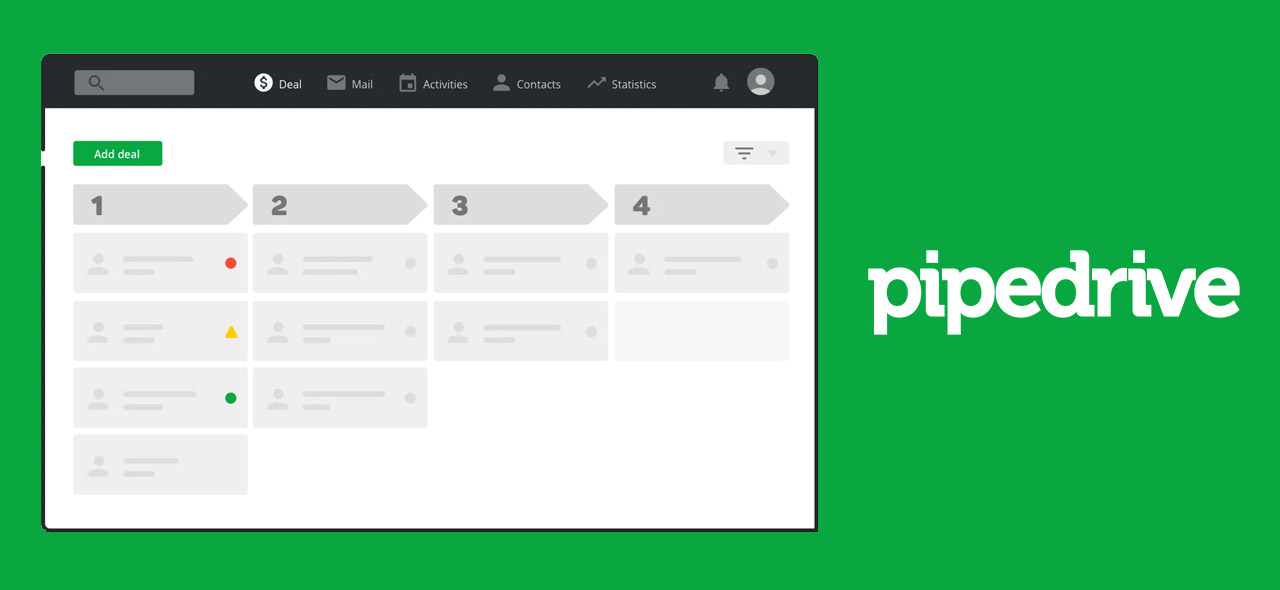 Why Pipedrive is a good choice of CRM for any Business
In this era of rapidly growing technology, businesses, organizations and enterprises have to grow as fast as the technology surrounding them. Regardless of this, whether you are a small, medium-sized business or an enterprise, the right CRM software can  improve sales lead management, sales management, reporting, and other similar operations. According to a research by Salesforce, CRM software can expand sales profitability by up to 34%.
When deciding on the right CRM software, businesses and organizations face numerous questions. Is it worth investing in extra features or should you opt for something less expensive? What features does the software offer? Will you need all of these features?
Pipedrive provides incredible features for small to medium (and above)-sized businesses that require that extra level of organization.
Why Pipedrive is a great choice
Here are some important features of Pipedrive, which will give you a better understanding of why Pipedrive is a good Choice of CRM for any Business.
It helps you simplify your process and keep track of everything in one easily-viewable place.
With Pipedrive each transaction or account can be easily managed and viewed. If you close a task on your account, you will be prompted for follow-up tasks, ensuring that important  tasks will not be lost or closed.
You can configure multiple pipelines with custom fields exactly as you need them, everything from the simple UI with the help of Pipedrive.
Its overview has been carefully designed to perfectly combine density and simplicity of information. You can see all your current views at all stages. This allows you to see, at a glance, that you need to reconnect to keep the process evolving using Pipedrive.
It visualizes your sales pipeline and helps you make sure important activities and conversations will not be dropped or lost. The whole CRM is fresh and neatly organized.
You can easily assign your deals to different pipelines and have a simple overview with the help of Pipedrive. If there are already customers in the system, the Auto-Fill function of Pipedrive is useful. 
Pipedrive is able to send out mass emails to a large collection of similar prospects. This saves a lot of time if you are sending the same content to similar audiences.