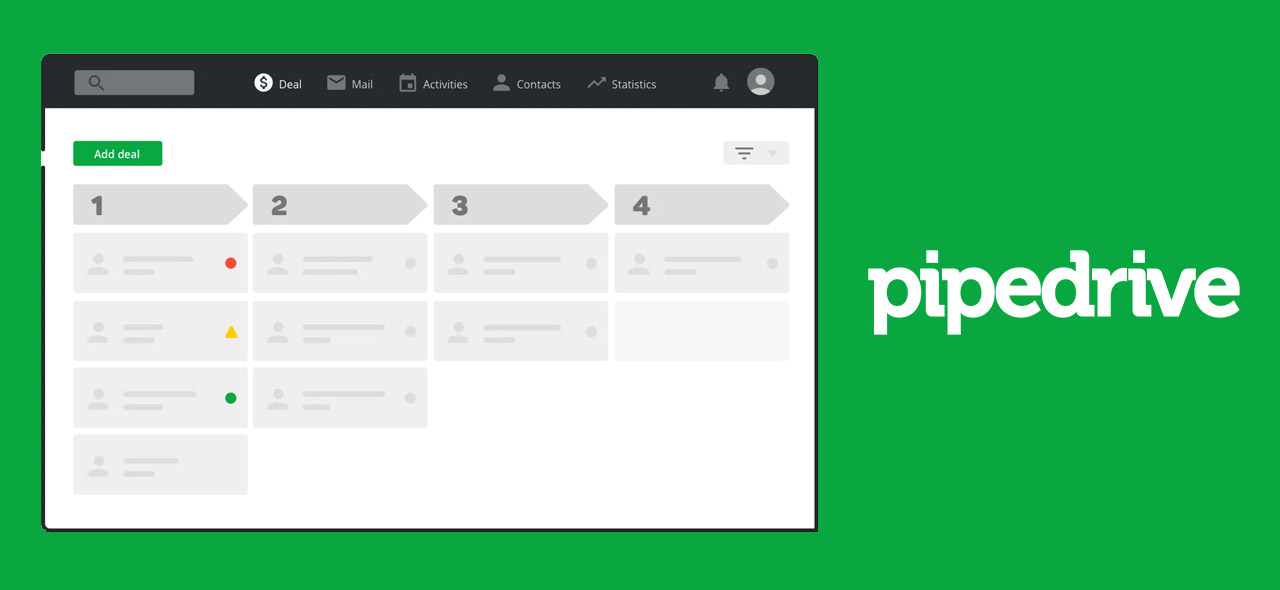 Is Pipedrive a good choice of CRM for your Business?
Sales technology, and CRM's in particular are expanding functionality at an ever increasing rate. This means businesses, organizations and enterprises have to grow as fast as the technology surrounding them. Regardless of whether you are a small, medium-sized business or an enterprise, the right CRM software can  improve lead management, sales management, reporting, and other crucial business operations. A recent Salesforce research article showed CRM software can expand sales profitability by up to 34%. From our own experience we'd suggest this could be even higher.
When deciding on the right CRM, businesses and organizations face multiple questions. Is it worth investing in extra features or should you opt for something simpler and perhaps less expensive? What features does the software offer? Will you need all of these features for your specific business and use case?
We've found Pipedrive to be a great option, providing incredible features for small to medium (and above)-sized businesses that require that extra level of organization and sales process structure.
Why is Pipedrive a great choice?
Here are some key features of Pipedrive, which should give you an understanding of why Pipedrive is a good Choice of CRM for many businesses.
Pipedrive helps you simplify your process and keep track of everything in one easily-viewable place.
Within Pipedrive each  account can be easily managed and viewed. If you close a task, you will be prompted to create follow-up tasks. We love this 'action based approach' to sales as it ensures the sales team consistently update their 'todo's. This means the team are always aware of the next steps they must take to move a deal through the sales process.
You can configure multiple pipelines with custom fields exactly as you need. Although Pipedrive is an off the shelf solution, the ability to create custom fields allows the CRM to be tailored to your specific business and use case. We've had great success in tailoring Pipedrive to work for a huge number of different businesses in different sectors with different needs. A recent update in 2022 allows you to report on custom fields, allowing you to create detailed analytics looking at any facet of your organisation.
Its overview has been carefully designed to perfectly combine density and simplicity of information. You can see all your current views at all stages. This allows you to see, at a glance, if you need to reconnect with prospects to keep the process moving using Pipedrive.
Pipedrive can be integrated with (potentially thousands! of) third party platforms. The marketplace has many direct integrations and where direct integrations don't exist, Zapier can be used to bridge the gap. Pipedrive's open API also allows you to directly integrate the CRM to develop custom workflows.
You can easily assign deals to multiple pipelines and have a simple overview within Pipedrive. If there are already customers in the system, the Auto-Fill function can help reduce manual data entry. 
Within Pipedrive you can send mass emails to prospect segments. This segmentation allows you to filter your audience by multiple factors, sending the right message to the right personas.
If you'd like help implementing Pipedrive within your business, please feel free to reach out to us. Our team of experts can guide and advise you on your sales process and map this to the CRM. Their knowledge and experience helps our partners improve their sales performance whilst saving hours of manual work each week.