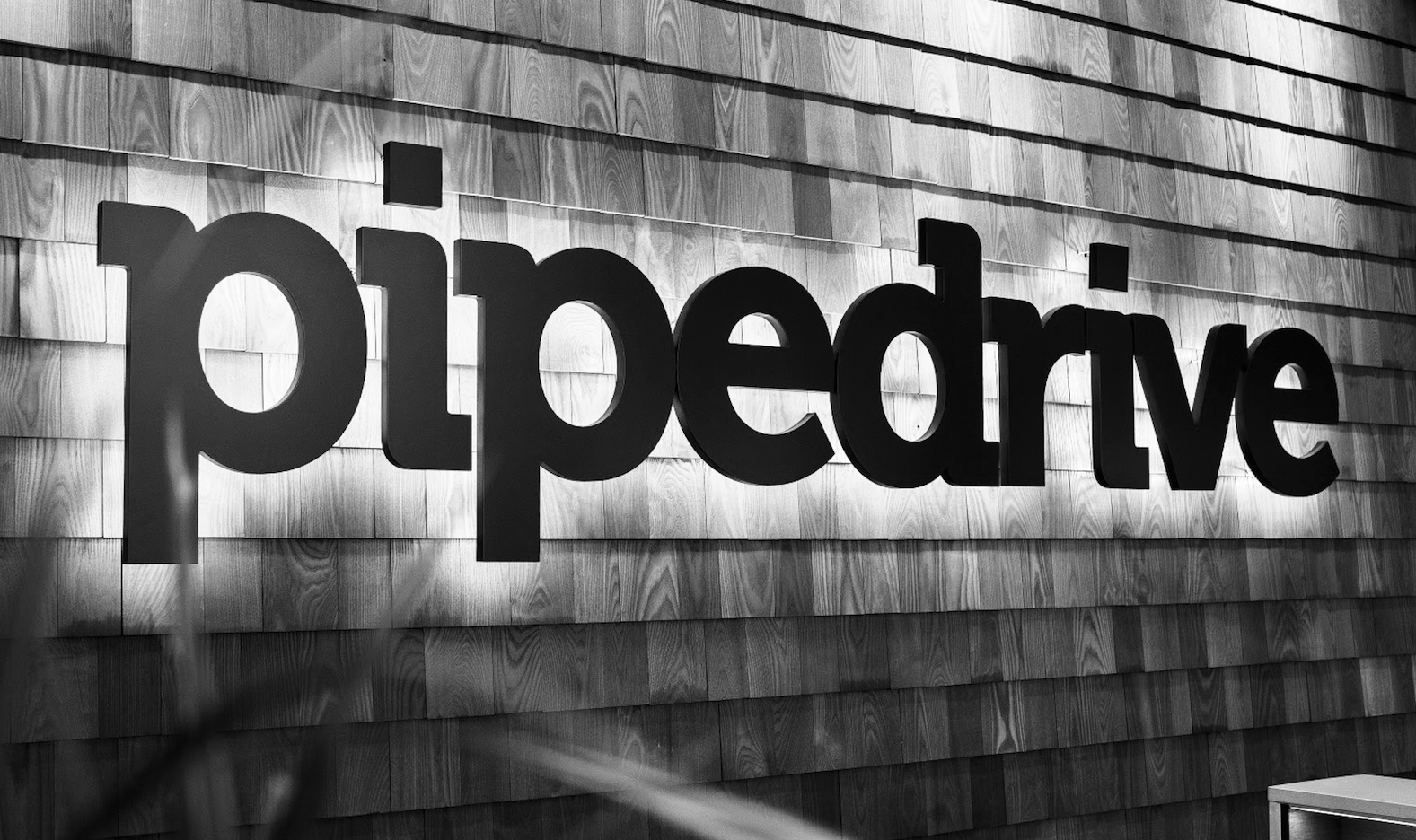 Pipedrive consultants
Our Pipedrive Consultants have been working with an ever increasing number of clients, helping to implement their Pipedrive CRM. Almost all of our work has been driven by referrals and recommendations from our existing partners which is great to see. However, when I I tell people what we do, an often asked question is "why would I need a Pipedrive consultant?".
For people who have never used Pipedrive or any CRM for that matter it's a valid question, and for those who are already using Pipedrive they may also wonder why they would need a consultant. For this reason I've been compelled to write this blog, to explain what a Pipedrive consultant actually is, and how they can help a business who is just starting with Pipedrive, or a business that has been using Pipedrive for years.
What is a Pipedrive consultant?
You could think of a Pipedrive consultant as an individual (or team) of CRM experts. Consultants who understand the software and can implement the system and train teams on how to use Pipedrive. At a very high level I would agree, however a really great Pipedrive consultant should be much more than an individual with great knowledge of software.
Pipedrive is renowned for being a fantastic sales focused CRM. It is one of the first major platforms designed and built by sales professionals for sales professionals. For this reason a truly great Pipedrive consultant should be more than a software implementation expert, they should also be a sales strategist, able to work with an organisation and its teams to configure Pipedrive so that it works from a technical perspective, but also from a sales process perspective. 
This is what we do. Our Pipedrive consultants are experts in software, but more than this, they are sales leaders who have experience growing businesses in many sectors at many stages. As part of all our Pipedrive consulting projects we work collaboratively with our partners to map out their current sales process, and can then recommend how this can be implemented within the CRM. Whilst doing this we'll be looking for areas of improvement which could involve integrating Pipedrive with existing software, automating parts of the sales process and challenging our partners to adopt a process that will ultimately increase sales.
Why is this needed?
One of the things I love about Pipedrive is that it's incredibly intuitive and easy to use for sales teams. It's visual approach to an organisations sales process allows sales reps to view, at a glance where deals are and what needs to be done each day. This approach helps ensure a rapid uptake of the CRM when it's rolled out. CRM adoption is one of the biggest challenges facing forward thinking companies, with IBM estimating rates as low as 24% adoption in certain organisations, so this approach is a key strength of Pipedrive. 
Although once implemented the software can be easy to use, the initial setup can become quite complex when factoring in an organisations existing systems, processes and software. Through various integrations it is possible to integrate Pipedrive with literally thousands of other software platforms. Whilst integrations may not strictly be needed to get started, they can help massively increase efficiency whilst improving team results and saving time. 
What can Pipedrive consultants integrate?
Having used Pipedrive to grow our own businesses alongside hundreds of our partners, It's clear we're huge fans of Pipedrive, and rightly so. It's the best sales focused CRM we've experienced. That said, as a sales focused software platform, it doesn't do everything you may need straight out of the box. 
Our Pipedrive consultants can integrate the CRM with dedicated marketing platforms, email programmes, contracting software, invoicing systems and more. By integrating various systems we can configure Pipedrive to become an organisations single source of truth, holding all prospect and customer data, whilst ensuring activity can be triggered from within Pipedrive.
An example of this could be building integrations that send email marketing campaigns to various prospect segments based on activity within Pipedrive. By moving certain prospects to various deal stages this can trigger complex email journeys using platforms such as Mailchimp or ActiveCampaign. This activity can then be synced back into Pipedrive, ensuring sales reps have full context on any deal. Automations can then be created to alert sales reps when prospects show intent (either by engaging with emails, website activity or other activity) and create action tasks for the team to complete.
Using Pipedrive's own automation features, called workflows, allows us to automatically generative activity or even automated actions ensuring no lead 'falls through the cracks'.
Our Pipedrive consultants have developed workflows and automations that our clients had previously thought impossible. These processes can save teams literally hours (in one case days!) every week of manual admin time, whilst also allowing companies to vastly scale their outreach and increase sales.
Experience
A consultant should bring a level of experience and expertise that can really add value to an organisation. This experience should result in a significant return on investment, both in terms of time saved but also direct revenue generated. This is why all our projects are implemented with a strategic sales perspective, ensuring any recommendations that are made, are done so with the aim of saving time or increasing sales. 
Summary
I'll finish with a few things to consider when looking for a Pipedrive consultant:
Can they share examples of their previous work?
Is there feedback you can review?
What is their typical project size?
What is their approach?
Can they provide ongoing support?
Have they solved similar challenges you are facing?
I hope this post is useful for those considering using Pipedrive as their CRM, or those who are already using it but feel it could be doing more for their business (hint – it most probably can!).
If you'd like to know more about our Pipedrive consulting please get in touch using the link below and we'll be happy to discuss your needs and see how we can add value to your organisation.
If you'd like to sign up for an extended free Pipedrive trial you can do so here.